The activities carried out by the Pratishthan are widespreaded across the globe. The motto "Vasudhaiv Kutumbakam" (The world is one family) is depicted by the various activities carried out by Pratishthan across the world. For well being of every living being as well as for the environment the Pratishthan has taken active steps.
Guinness World Record
Mega Health Awareness Camp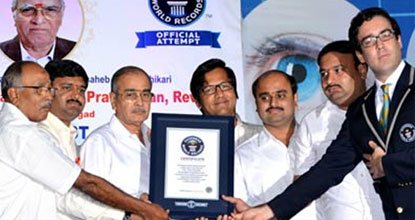 Good health is very important for leading a happy life. We all know this; however on most occasions we tend to neglect taking care of our health as we are caught up with the daily routines of our busy lives. Dr. Shri Nanasaheb Dharmadhikari Pratisthan has organized Mega Health Awareness Camp at Dr. D. Y. Patil Stadium, Navi Mumbai.Continue Reading...
Blood Donation Drive
United States Of America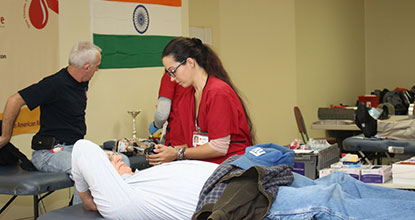 As America was celebrating Thanksgiving, Dr. Shree Nanasaheb Dharmadhikari Foundation made a humanitarian impact with overwhelmingly successful blood donation drive that the local media applauded as unique in bringing "Americans of all backgrounds to give Thanks by giving blood". Continue Reading...